Woods End Labs to offer an enhanced range of soil health, microbiology and precision ag products and services.

Woods End Labs, an early pioneer in soil and compost quality research, will integrate with A&L Canada Laboratories, and Deveron Corp. to create a new, broader soil health and precision ag service platform.
Woods End has for decades provided leading sustainable services to the agri-food industry enabling more successful and responsible interaction of agriculture & the environment. The company's founder Will Brinton initiated soil health test methodologies in America in the 1980's long before the current USA trend in this field.
Woods End is also the developer and distributor of the Solvita® brand of soil health diagnostic products enabling farmers and labs to explore new dimensions of soil fertility and compost quality. Operating under the Woods End brand, the new platform will provide a broader range of soil and compost analytic and research capabilities for clients.  Will Brinton, CEO of Woods End, will continue to lead the Woods End operations in support of this new platform.
A&L Canada Laboratories Inc. is an innovative leader in agricultural analytics, research and technologies. Deveron Corp. is a leading agriculture digital services and insights provider. Combined with Woods End, the companies are dedicated to offering sustainable solutions that meet global needs while enhancing food and agricultural production. They will support and further develop production systems research that will include soil health, microbiology, and bio-based products.
Will Brinton, CEO of Woods End Laboratories, commented "I believe soil health is critical to the future of society in so far as it links farming, nutrition and climate under the theme of sustainable practices. This new venture integrating Woods End, Deveron and A&L will support that goal and place the science with the practice of soil health at the forefront".
"Woods End's expertise and capabilities are an excellent complement to A&L's. This new venture will provide greater services to clients and allow us to build on our soil health expertise and knowledge," said Greg Patterson, CEO and Founder of A&L Canada Laboratories.
David MacMillan, Deveron's President and CEO, commented "Over the last three years, Deveron has worked alongside A&L Canada to expand a focused turn-key soil solution service which has benefited hundreds of thousands of acres of farmland.  Today marks the next step of our strategic initiative with the integration of Woods End and an ability to offer truly turn-key soil health services to our current and future customers."
About Woods End Laboratories
Woods End is a leading soil health research company founded in 1974, that has focused on creating products, process and consulting for agriculture, compost and other soil health initiatives.  It's flagship brand, Solvita®, is a leading soil health diagnostic product being adopted in both North American and international markets. Founded by Dr. Will Brinton, Woods End's vision is built upon soil health, agricultural sustainability and circular economy principles. Will Brinton has served a decade on the OMRI advisory council which interacts with the USDA on certified organic farming issues. The company developed and distributes the Solvita® brand of products used by agronomists,  conservationists, researchers and others worldwide to monitor soil health, foodstuff spoilage and compost stability.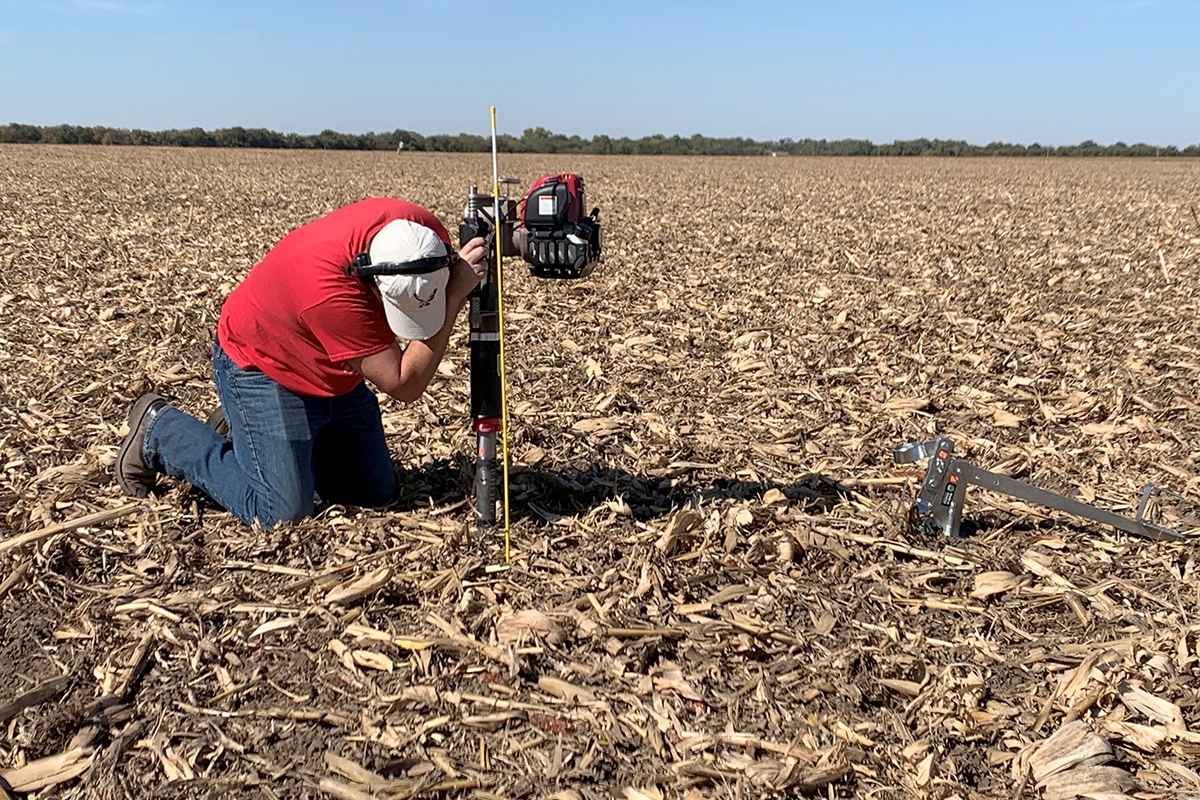 A new, broad range of microbiology methods in a state-of-art bio-lab will be utilized for deeper investigation and reporting of soil health.
Soil quality capabilities will be enhanced with such features as deep-carbon sampling combined with in-depth spatial variability services.