Perform Your Own Soil Health Suite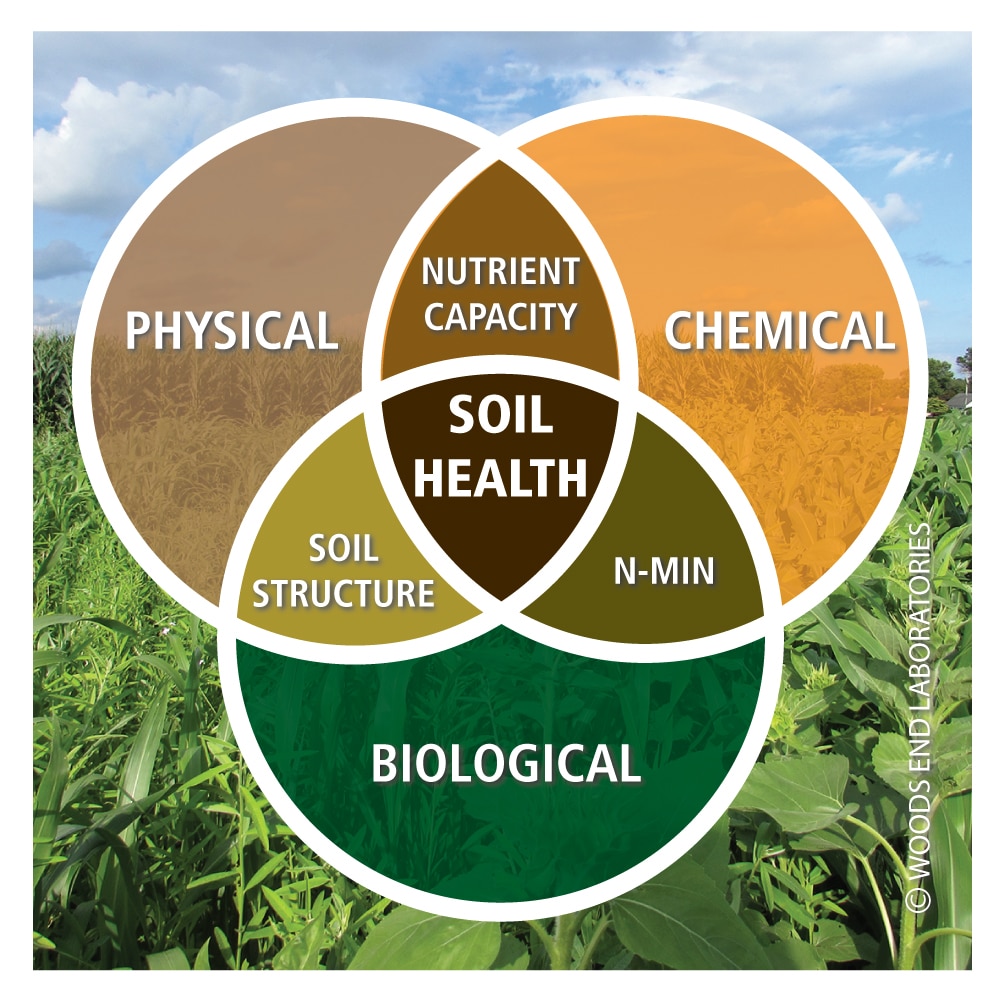 Whether you are a consulting agronomist or a regular soil lab, you can use the Solvita® Soil Health Suite to create either a stand-alone soil health offer or significantly enhance your nutrient test program.
UPGRADE YOUR LAB TO A SOIL HEALTH PROTOCOL
Woods End Labs provides experienced services to enable labs which perform ordinary soil tests to upgrade procedures to include parameters which constitute offering a "soil health" test. None is more experienced than Woods End to perform this. Our team leader Will Brinton was involved in some of the earliest world efforts to establish soil biology procedures for comprehensive farm system comparisons. Many ask, what is a soil health test? The goal of soil health testing is to evaluate a "triangle" of properties representing different soil functions as they interact supporting long-term fertility. In contrast to nutrient factors which are "extracted" from soil and assumed to be correlated via Liebig-Mitscherlich functions to crop yields,  bio-physical factors underlying soil health do not necessarily fit these mechanistic models, but must be co-related.  Woods End's use of integrated matrices with weighting factors enables "triangulating" to obtain more precision interpreting soil health than just using quantitative individual factors.
THE SOLVITA SOIL HEALTH SUITE

In order for a soil lab to adopt soil health tests, it is not necessary to rehab the existing nutrient testing program. What is needed is to identify missing features ( example: biological and bio-physical parameters) and to add these into the set complement the nutrient tests, thereby making the offering more broad-based. Woods End's professional staff can provide the infrastructure to assess and implement a soil health test offer for your customers.
STEPS TO SUCCESS:
Download flyer or contact Woods End staff and arrange a discussion of the soil health conversion process for your lab!